Dale Ann Bradley At Grand Ole Opry Country Music Show - Nashville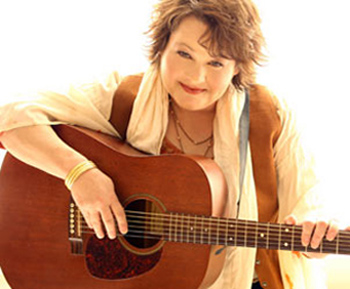 Dale Ann Bradley grew up in east Kentucky as the daughter of a preacher. She always knew she wanted something more than that life. Her bluegrass sound is something that got her there. She has always been passionate about music and joined the New Coon Creek Girls band in 1991. The debut album of that group, The L&N Don't Stop Here Anymore, was released in 1994, providing a starting off point for Bradley. She had recorded her first solo album 3 years later, East Kentucky Morning. That album contained her rendition of the U2 song "I Still Haven't Found What I'm Looking For," and gained much attention for her.
Bradley has released 7 albums since then, including her most recent ones, Somewhere South of Crazy, Don't Turn Your Back and Catch Tomorrow. The albums include songs like "Round And Round," "Leaving Kentucky," "Over My Head," "Ghost Bound Train" and "Me and Bobby McGee."
Bradley is the five-time winner of the International Bluegrass Music Association's Female Vocalist of the Year. She has won the award every year since 2007, with the exception of 2010.
Some of the songs that mean the most to Bradley are "I Pressed through the Crowd" and "Will You Visit Me On Sundays." The songs have just recently been given "okay" to be recorded. "I was so tickled when [my producer] gave the o.k. to 'Sundays,'" she stated, "because it brings back the traditional country that…I have been singing…for a long, long time."
Newsletter Signup
Signup to be notified when new dates are added:
Upcoming Dates at Grand Ole Opry Country Music Show - Nashville: