Spring Break in Indianapolis, IN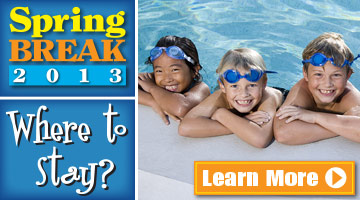 Create Spring Break Package
Don't feel like making the trip down south this year for Spring Break but still want to have a good time, if so, then one great place where you need to go for Spring Break this year is Indianapolis, IN.

Sure, Indianapolis is not one of those traditional Spring Break locations, however, it still offers you a lot of ways to have a spectacular time with your friends or your family. How so, well, it's because there are so many great things that you can do in the city like heading to some of the sights for some sightseeing fun. A few places to visit include the Indiana State Capital Building, the Scottish Rite Cathedral, and the Morris-Butler House. If you want to do something high energy, then head to the Track Attack Racing School. Some other additional things to do include going out for a nice meal, hitting the clubs and bars for some after hours fun, and you could also go on some winery tours as well.

Basically, this is a location that offers a lot, which is why its a fantastic place to enjoy Spring Break. Don't wait, book your trip now.
When:
2013: March 1 - March 30, 2013