Atlanta's CityPASS offers area visitors a convenient way to explore the city at their own pace while being pointed toward some of the most popular activities in town.
Details
Pass Is Valid for 9 Days
Appropriate for All Ages
Both Cameras and Video Cameras are Permitted
View Schedule
Description
At one price, you'll skip most long lines and have a full nine days to make your way to all of the attractions offered. The multiple attractions are great for all ages, and they include the Georgia Aquarium, World of Coca-Cola, Zoo Atlanta, Inside CNN Studio Tour, Fernbank Museum of Natural History and a choice of the High Museum of Art or Atlanta History Center. With convenience and flexibility, there's no better way to explore Atlanta than with a CityPASS.
Detailed Tour Itinerary

Includes Admission to
Georgia Aquarium
The world's largest, most magical aquarium inspires imaginations unlike anywhere else. Visit Atlanta's 10-million gallon playground for your imagination and see beluga whales, dolphins, whale sharks, and more. Then, experience the wonder of the AT&T Dolphin Tales Show, the animated Deepo's Undersea 3D Wondershow, and special exhibitions.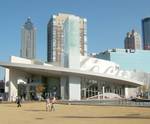 Includes Admission to
The World of Coca-Cola
Visit the World of Coca-Cola and get closer than ever before to the vault containing the Secret Formula. Walk through a fully functioning bottling line that produces a bottle of Coca-Cola for every guest, take a trip around the world in a thrilling 4-D movie experience, and tempt your taste buds with more than 60 beverages from around the globe.
Includes Admission to
Inside CNN Studio Tours
Journey into the heart of CNN Worldwide and get an up-close look at global news in the making. Inside CNN is a 55-minute guided walking tour with exclusive, behind-the-scenes views of Atlanta's CNN studios and an exciting glimpse of news and broadcasting in action from the global headquarters of CNN, The Worldwide Leader in News.
Includes Admission to
Atlanta Zoo
Choose between this and the Atlanta History Center. Enjoy close encounters with more than 1,500 animals at one of Georgia's most beloved destinations. Highlights include giant pandas and the nation's largest collections of gorillas and orangutans. Don't miss the Zoo train, carousel, petting zoo, and playgrounds.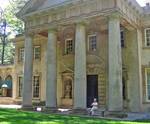 Includes Admission to
Atlanta History Center
Choose between this and the Atlanta Zoo. Experience Southern hospitality at one of the South's most engaging history centers, featuring award-winning exhibitions, guided tours of the 1860s Smith Family Farm and 1928 Swan House, 22 acres of beautiful historic gardens and trails, shopping, dining, and more. Also, a guided experience at Margaret Mitchell House located at the Midtown campus.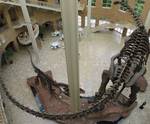 Includes Admission to
Fernbank Museum of Natural History
Choose between this and the High Museum of Art. From the largest dinosaurs ever discovered to the biggest screen in Atlanta, experience a world of adventure at the Fernbank Museum of Natural History. Immersive, hands-on exhibitions make science, culture, and natural history come alive in a big way.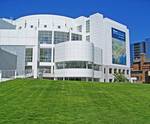 Includes Admission to
High Museum of Art
Choose between this and the Fernbank Museum of Natural History. Experience the largest art museum in the Southeast! The High Museum showcases an inspiring permanent collection that rotates over 13,000 works, as well as dynamic special exhibitions from around the world. The museum's light-filled galleries have something for everyone to enjoy.
Stops may change due to traffic, weather, maintenance, etc.
Along with the great savings that CityPASS provides, you'll also be given useful information, such as a map, hours of operation, transportation information, contact information and insiders' tips. With so much to help you explore Atlanta you'll feel as if you're a native to the area in no time. So go ahead and start your exploration today with CityPASS Atlanta.
Still Have Questions?
Reviews